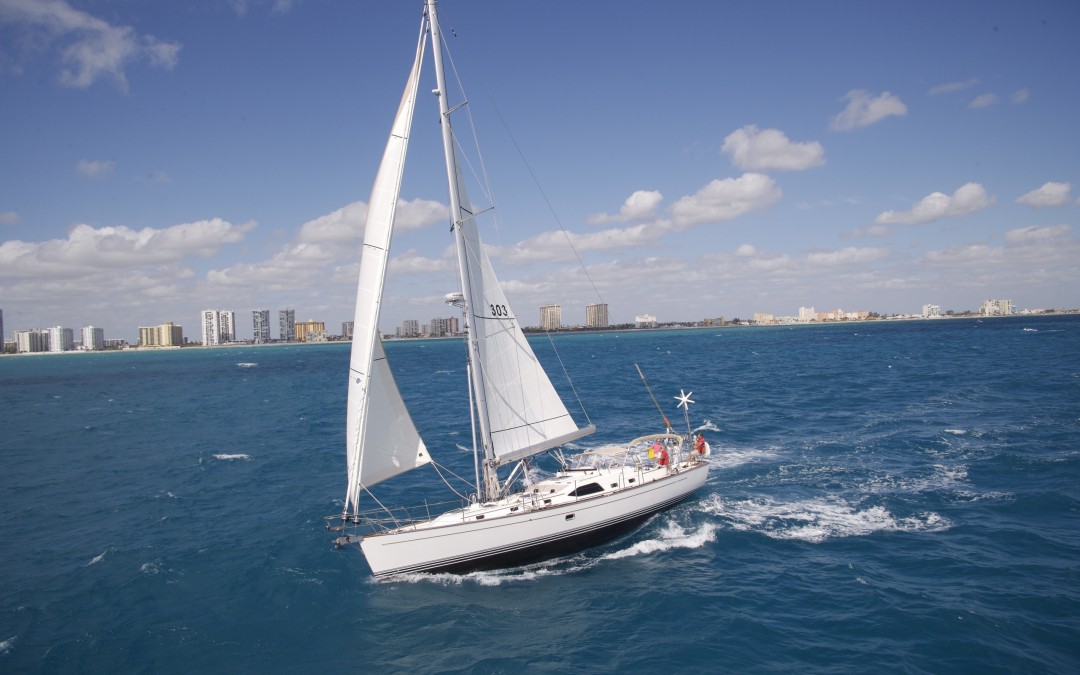 When we think about sailing and all the joys that we will experience while aboard, it is sometimes easy to lose sight of what we set out to do and consequently select the wrong type of boat.
Part of the allure of sailing is that it gives us a great deal of enjoyment and togetherness as well as a sense of accomplishment. That is true in just about all aspects and types of sailing whether it is extended cruising, week-end outings or competition sailing.
The trick is to find the right boat for you and your partner and crew for your intended purpose. That is also part of the allure of sailing and why over the years there have been so many different designs developed and advances made.
Cruising Lifestyle and What It Entails
Hundreds of years ago nobody even thought of using sailing ships the way we do today and of course the designs of that era reflected that. Today we use boats differently, they are smaller, faster and much more comfortable, generally.
We know much more about the world today and just about every inch has been charted, so there are wonderful and exciting destinations to explore and experience to enjoy. As an added bonus we get to meet wonderful people along the way, both fellow cruisers and those who live in those wonderful new destinations. That is what the cruising lifestyle is all about.
That leads us back to the topic of having the right boat for you and your family and friends. A friend of mine who was involved in everything from the design and building of a replica square rigged boat to surveying more modern designs, is fond of saying "every boat is perfectly designed for the purpose it is intended for". While that may not be exactly true, in general terms it says a lot about boats as well as many of the other things we buy today.
If you were going to take a few months off and go driving around the country you wouldn't enjoy it much if you tried it in a Smart Car designed for two that will fit into a tight metro parking space, or for that matter a formula one race car. A better choice would be a touring type vehicle. The same is true when it comes to your choice of boats. Cruising boats are different animals than around the buoys racing boats, day sailors or boats designed for the charter trade.
Over the years cruising boats have evolved just like about everything else in our ever changing world. As time goes on we learn more and more and we also have come to expect more and more in a safe and pleasant cruising boat. But some core values have not changed. Safety is still a very important factor. Along with that go things like design, quality of build, pride of ownership, ease of handling, speed, sailing characteristics and protection from the elements.
Other core values we cherish and have become accustomed to are; comfortable and attractive living accommodations, voluminous storage both below and above decks, excellent tankage capacities, easy access to all systems and sail plans that do not require a crew to manage.
Why a Passport?
At Passport our roots are deeply entrenched in the cruising lifestyle and have been for nearly four decades. We didn't start out with a different purpose and modify our designs. We didn't and don't focus on light weight racing boats that have no amenities, nor do we embrace the designs necessary for today's charter trade that have sleeping accommodations for more people than you can carry enough food for them to eat, if they stay for more than a few days.
Passports are designed to be fast, safe, comfortable, attractive and efficient cruising boats that are affordable. Can you race them; sure, they are fast and easily handled and many have competed in long distance races and taken top honors. Can you charter them; you could, but you probably wouldn't want to because they really do become your first or second home. Can you day sail them before you go on longer cruises, absolutely, you will turn heads wherever you go and be the envy of the anchorage.
Passports are offered in three styles; the Classic Series comprised of lengths from 45 feet to 47 feet which are offered in both aft and center cockpit designs. The Passport Vista Series which is comprised of yachts from 51 feet to 61 feet which are offered in aft cockpit, center cockpit and the unique twin cockpit designs. And the new for 2016, Voyager Series, which is currently available in a 48 foot aft cockpit model. Stay tuned for additional Voyager Series Passports. All of the yachts in the Passport family are designed to be shorthanded while at the same time having generous accommodations for family and friends and plenty of storage. Depending on their size Passports are designed with two, three and four cabin layouts
As with all Passports each yacht is custom built for each of our discriminating owners, with tens of thousands of man hours devoted to each yacht. As such each reflects the lifestyle of each owner and each is designed and built for a lifetime, and beyond, of service and care free cruising. All aspects of Passports are designed for the rigors and enjoyment of the cruising lifestyle, from the quality of build to the choice and installation of gear and systems. This is quite different from today's manufacturers' tendency to produce assembly line yachts that are modularly built and come off an assembly line in a matter of weeks. These types of yachts are all identical and are designed to be replaced frequently as they reach the end of their duty cycle.  They also generally have less adequate gear and equipment for cruising which requires service and/or replacement sooner. They are designed for a different purpose.
All in all, Passports are the best of the best. They are not for everyone, but if you are interested in safe and care free cruising, and don't want to go into culture shock while experiencing all those wonderful destinations and enjoyable times, a Passport might just be the perfect answer.