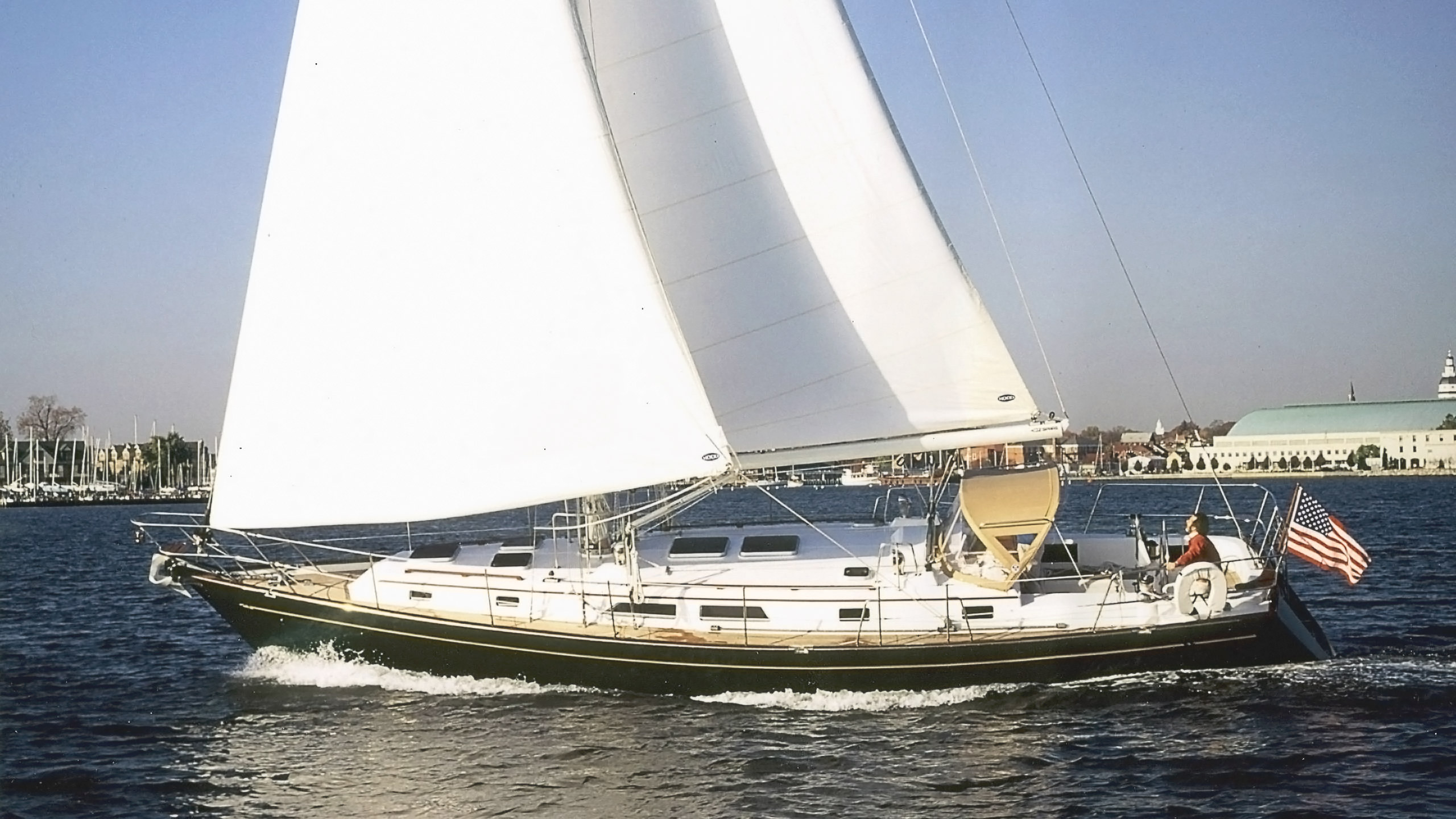 With the perfect blend of modern innovation and traditional features, this highly successful semi-custom yacht meets and exceeds the demands of today's knowledgeable sailor.
Designed by Robert Perry as a modern performance cruiser, Mr. Perry infused all of his past experience and ever evolving innovations into a yacht that practically sails itself. The hull design produces a brisk yet comfortable ride with its long water line and scoop transom.
Built to the standards you have come to expect from a Passport, the Passport 456AC is an able and secure ocean voyaging yacht yet equally at home coastal cruising or weekending.
The aft cockpit design has a large, practical cockpit, a spacious galley and two private staterooms with accompanying head and shower facilities.
As with all of the Passport designs, the interiors are customized to suit each owner and an impressive list of standard equipment and gear is included with the yacht.
Passport Yachts, still hand built one at a time.
Additional Information & Reviews
Have questions? Just ask...