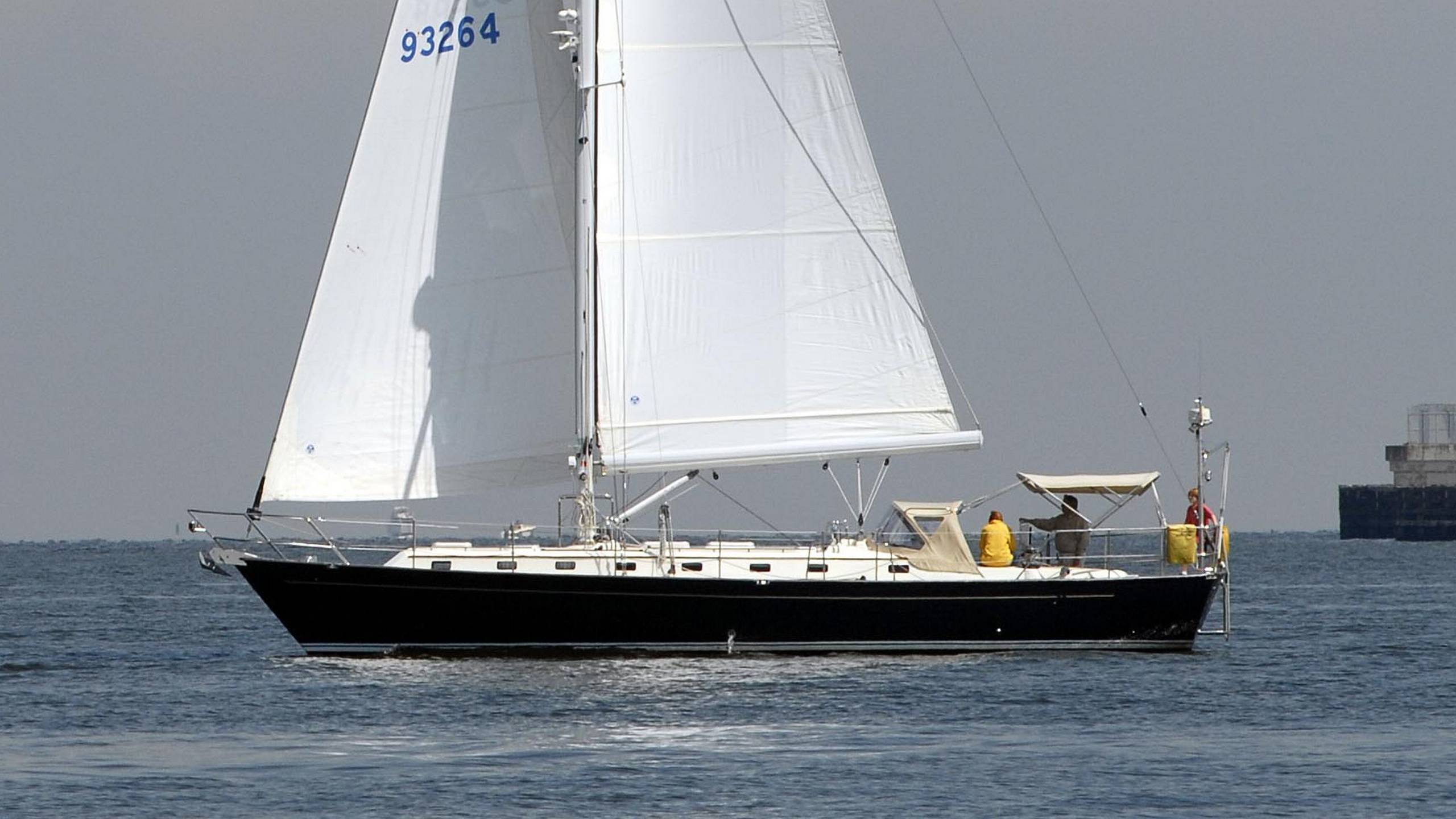 The Passport 470AC is a natural extension of the concept behind the highly successful
456
.
As with all of the Passport designs, the distinguishing characteristics of these yachts are their ease of handling and quality of construction.
The Passport 470AC strikes a perfect balance between performance and comfort.  Her hull shape insures a soft motion offshore and the moderate displacement offers a smooth ride without compromising on performance.
The 470AC design utilizes every inch of space to give you ample storage capacity both on deck and below.  A large on deck compartment aft of the cockpit has room to store everything from a dingy to a generator. Sensible interior accommodations are carefully customized to each individuals needs.
An impressive list of equipment and gear such as furling spar and headsail, electric windlass, oversize winches, full sail inventory, canvas, refrigeration, autopilot, and instrumentation is standard with every yacht.
The excellent deck detailing and gear situated for ready access with minimal effort adds to her safety at sea.
But perhaps what a Passport is primarily recognized for is their finely appointed interiors, elegant lines and above all lasting value. The Passport 470AC is no exception. 
The spacious interiors are of hand made cabinetry, carefully constructed and custom fit within each yacht. 
The extended, traditional counter transom featured on this model offsets the long cabin trunk that offers such a voluminous interior.
Only the best materials in modern hull construction are used.  The result is a yacht of uncompromising elegance and enduring value.
Additional Information & Reviews
Have questions? Just ask...